Teijin Develops Polishing Pads Using Ultra-fine Fiber
Tokyo, Japan, May 16, 2019
--- Teijin Frontier Co., Ltd., the Teijin Group's fibers and products converting company, announced today that it has developed polishing pads that are expected to enhance silicon wafer quality control while also lowering production costs. The new silicon pads are made with nonwoven
NANOFRONT
® ultra-fine nanofiber, which is made with a flexible, water-absorbent polymer impregnated with polyurethane resin.
Features of the silicon pads follow:
・Thanks to
NANOFRONT
®'s expansive surface area created by its undulating nonwoven nanofiber, resulting in high absorbency, the pad surfaces offer excellent adherence to abrasive particles and abrasive fluids, allowing lower concentrations of abrasive fluids to be used.
・NANOFRONT
® is flexible enough to be used in polishing pads capable of producing silicon wafers with mirror finishes.

・NANOFRONT
®'s large surface area inhibits aggregation of abrasive particles in the fluids, contributing to enhanced polishing quality
Teijin frontier will begin selling its new polishing pads to manufacturers of semiconductors and flat-panel displays within the current fiscal year. It is targeting annual sales of one billion yen (9 million U.S. dollars) by the fiscal year ending in March 2026. Going forward, the company expects to expand its lineup of polishing pads in response to market needs by maximizing the synergies of
NANOFRONT
® polymer, polyurethane impregnation techniques and abrasive fluids.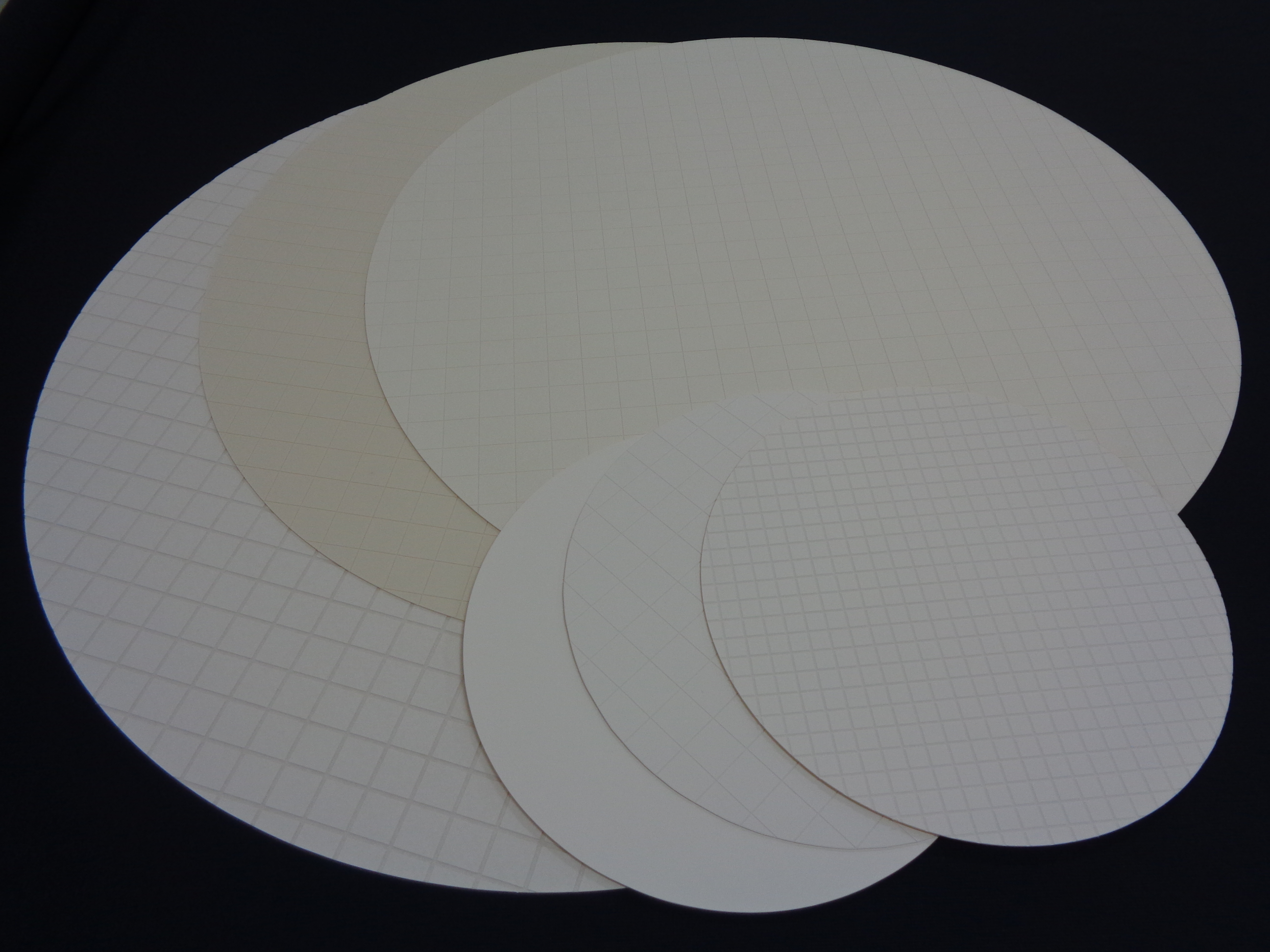 Polishing pads using NANOFRONT®
Cross-section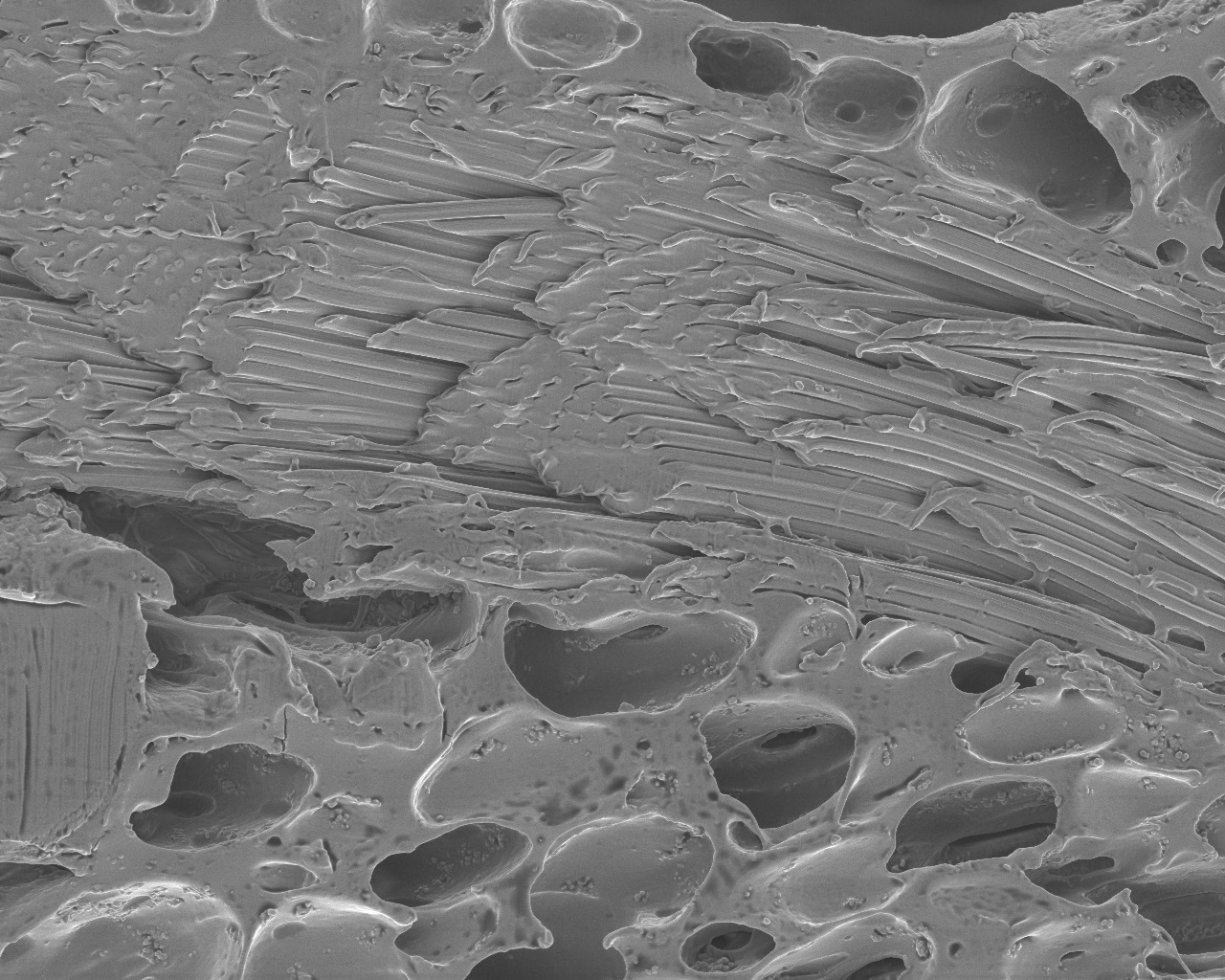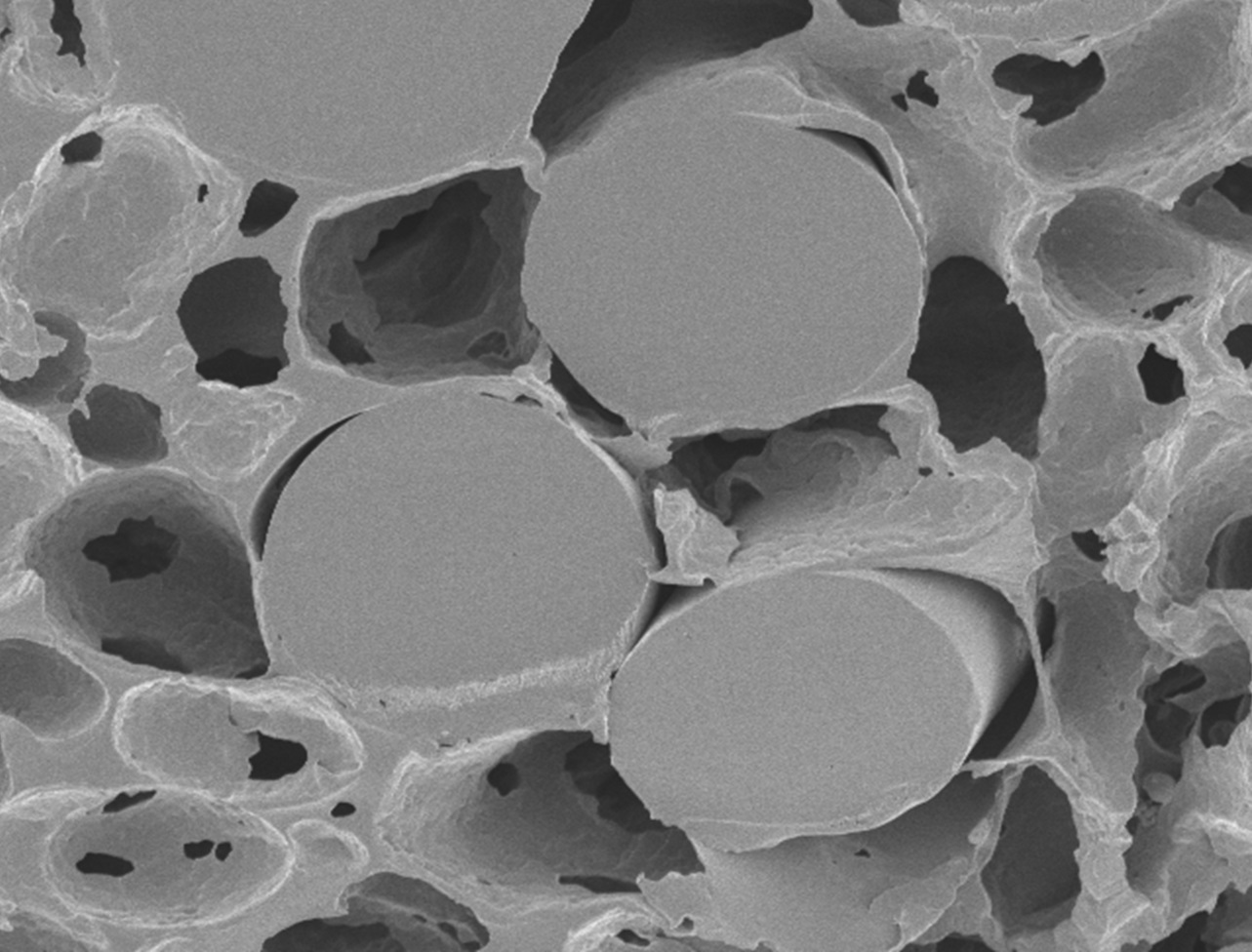 NANOFRONT
® Existing Product
Demands are growing for semiconductors that offer higher performance and lower prices. To produce such semiconductors, polishing pads of different hardness are required. Polishing pads are used variously to enable nanometer wiring on semiconductor surfaces, to create mirror finishes that help to prevent crystal silicone damage, and to maintain silicon wafer quality characteristics. Reducing the amount of abrasive fluids without losing quality is a major challenge, but necessary to help lower silicon wafer manufacturing costs because the fluids account for a large portion of the costs. Teijin Frontier succeeded in development of new silicon pads realizing both stable quality and reducing cost by adopting ultra-fine fiber
NANOFRONT
® utilizing its propriety yarn technology.
About the Teijin Group
Teijin (TSE: 3401) is a technology-driven global group offering advanced solutions in the areas of environmental value; safety, security and disaster mitigation; and demographic change and increased health consciousness. Its main fields of operation are high- performance fibers such as aramid, carbon fibers & composites, healthcare, films, resin & plastic processing, polyester fibers, products converting and IT. The group has over 160 companies and around 19,000 employees spread out over 20 countries worldwide. It posted consolidated sales of JPY888.6 billion (USD 8.1 billion) and total assets of JPY 1020.7 billion (USD 9.3 billion) in the fiscal year ending March 31, 2019.
Please visit www.teijin.com.
Press Contact
Corporate Communications
Teijin Limited
+81 3 3506 4055
pr@teijin.co.jp