SOLOTEX™ is a material that provides a soft, stretchy texture with gentle cushioning and offers vivid colors.
01

Seven defining characteristics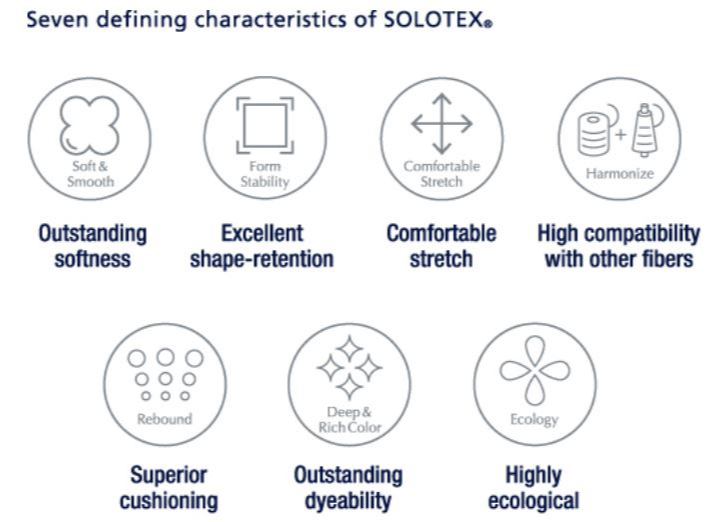 These are the seven defining characteristics of SOLOTEX™ that derive from the unique molecular structure of the fiber. The molecules from a flexible spring-like helix that makes the fiber soft, light, stretchy, and shape-stable. SOLOTEX™ can be used for clothing or in a wide range of materials, offering limitless possibilities because of its structure.

Plant-derived ingredients are used for 37% of the polymers that make up SOLOTEX™. The fabric thus reduces consumption of fosil fuels, and helps cut down on greenhouse gases. SOLOTEX™ is an eco-friendly fiber that is kind to people and on the environment.
Fashion-wear, Innerwear, Lining, Uniform, Sportwear and others