This thread has a highly hollow structure to trap a large amount of air in the fiber itself by virtue of its large hollow space. The hollowness has been created to the extreme so that it can hold a large amount of air to make it a light weight and comfortable polyester material.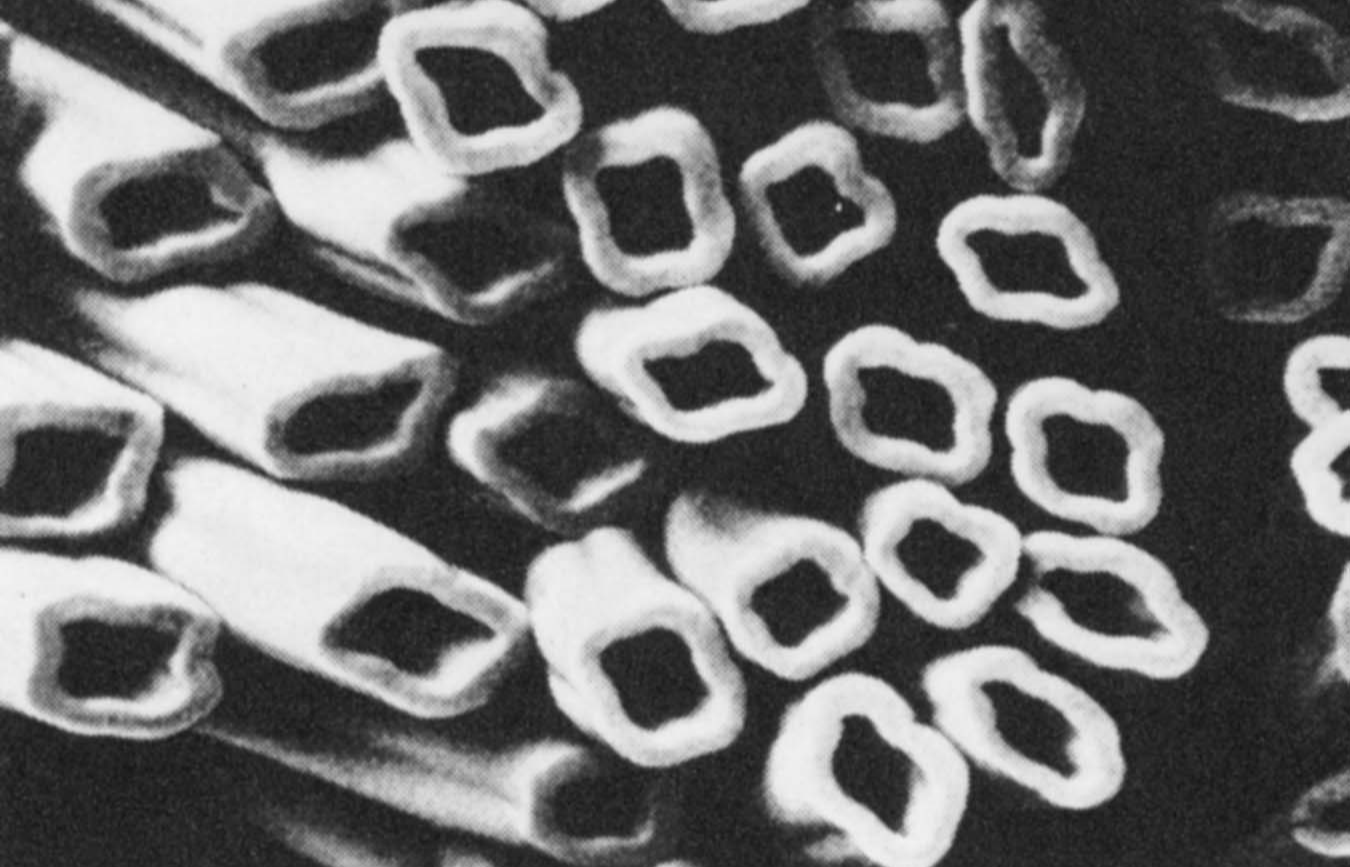 Light and warm because it contains a large amount of dead air.
Sportswear, intimate apparel, outerwear, etc.